Welcome To Lockheart Recovery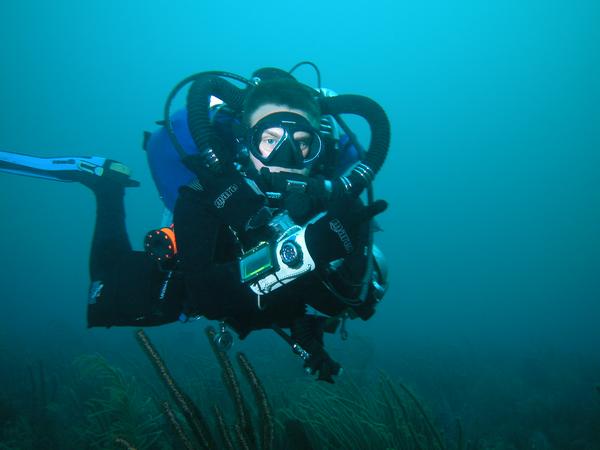 Welcome to Lockheart Recovery. This is a small business based in Monticello NY, dedicated to all of your underwater salvage needs and more. No water too deep, dark, cold, or dirty! Have tanks, will travel.
I am an experienced diver who is well knowledged and well trained in the art of underwater search and recovery. Whether you've lost your favorite fishing pole, or your great grandmother's engagement ring, I will use my underwater skills to locate and bring it back to you! LockheartRecovery@hotmail.com
But that's not all! Want your dock or boat mooring inspected and/or repaired? Shoot me an email today. Want the trash cleaned out of your private pond? Shoot me an email today. Have anything at all to do with underwater needs? Shoot me an email today. I will do my best to meet all of your needs. LockheartRecovery@hotmail.com
Attention golf course owners and managers! I do pond and other water hazard cleaning of both balls and trash. I offer my services for a reasonable price. Different arrangements can be made to suit your used ball resale needs. LockheartRecovery@hotmail.com
Driving range owners: I have bulk practice and range balls for sale. Please email me at LockheartRecovery@hotmail.com for details.
Attention golfers; I have practice and used balls for sale. Please visit my
Golf Ball
department for pricing and availability.
Pricing for recovery/other in water services: $50.00 to show up, gear up, and be IN THE WATER for 30 minutes. After the initial 30 minutes, it will be $25.00 per half hour, or $40 per hour rounded up(31-60 minutes will be considered an hour)If search and recovery services are required, please have approximate position of loss recorded or remembered. The closer you get me to the area of the lost item, the shorter I will be in the water. Pricing subject to change without notice. Any questions, please feel free to email me.

Email: LockheartRecovery@hotmail.com